Nippy and Bear Photo Gallery:
Bear in one of his most famous stunts. Once we came home
from a weekend trip, and the handle of the bag was ripped
off , around his waist. It must have been that way for days!!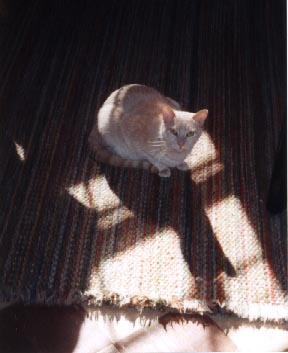 When Nippy sits like this, I call him
"turkey dinner". I know it's sick, but
I do love him.
This was the day that Bear tried to help me color
costume designs. People don't realize, he is really good.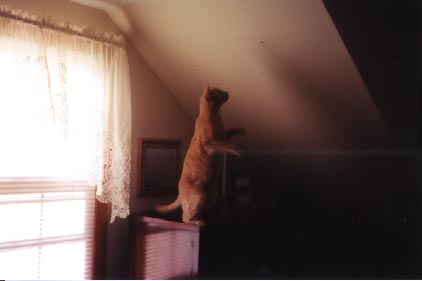 Trying to catch breakfast one summer morning. They love
all the bugs.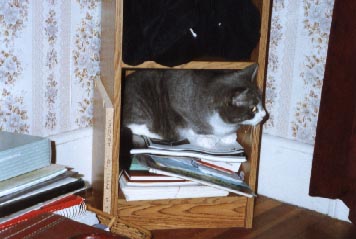 In 1996, Bear applied to some great colleges,
but after some inner reflection, decided to
take a year off.
Thanks for visiting!!!