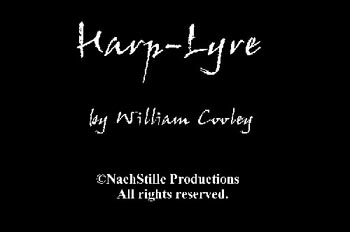 (Picture Down below)
Each panel has a banjo-like sound box: having just a soundboard,
with no backboard enclosing the sound in a chamber.
The wood is a red oak frame and a birch wood sound board.
It is a full chromatic instrument with a range from
F2 - C4; having 20 strings.
The Harp-Lyre stands at 5 feet 3 inches by about 3 feet wide.
(when panels are hinged together)
Used as the main bridges are
hammered dulcimer bridges (singles).
Among the unique qualities of the instrument,
are the string lengths. Although the longest vibrating
string length is app. 4 feet long, the actual string length
is 10 feet long!! I use only one bridge, one hitch pin,
and two zither tuning pins. With this arrangement,
I accomplish two pitches, a semitone apart.
If you would like any additional info. please feel
free to Contact Me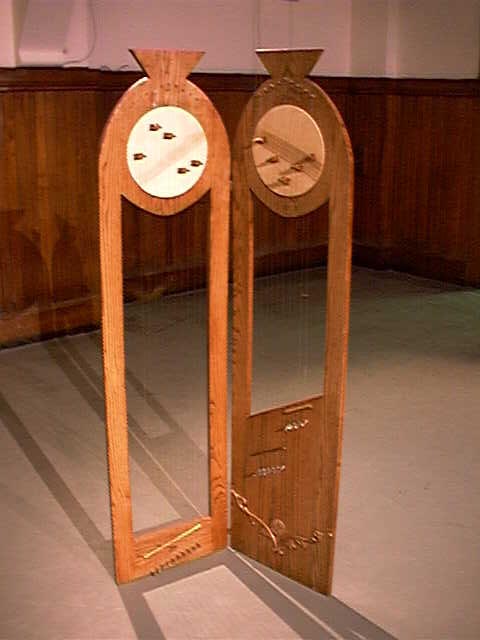 To Learn about some of the many Relatives
of the Harp-Lyre
Please click on the image below