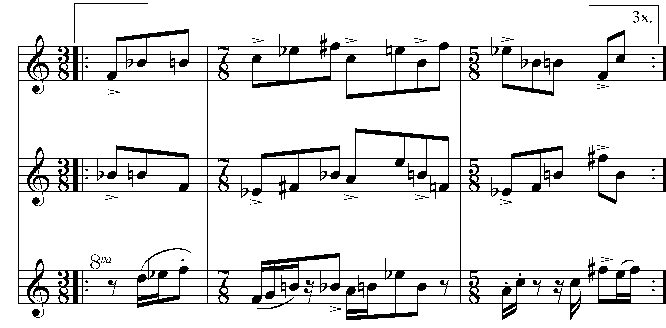 . . . is my, OPUS 1, as they say. It is scored for Marimba, Xylophone, & Flute.
I was a freshman @ the Hartt School, studying Classical Guitar, not Composition
when I began writing Insular. It comsumed my attention
for some time. I found myself sitting in some of my cor-cirriculum classes
composing. It went pretty quickly, and I enjoyed it very much; enough
to change my major to Composition/Classical Guitar the next year - only to then
drop my guitar degree to have more time to compose the next year!
The performance was the most exciting part of this time for me. As I said, I was
a freshman, a non-composition major that spring, & Insular was
accepted & performed by the Hartt Contemporary Players that Spring.